January 6, 2014
By Robert T. Grant, MD
ThePlasticSurgeryChannel.com
January 1st, we all start with pie-in-the-sky ideas and the best intentions for living a healthier life. Now that we're so close to 2015, we should ask ourselves, "How can I reached my health and body image goals?"
If the answer is "I'm not sure how to", then keep reading for 15 steps you can take towards looking and feeling your best next year.
1. Sleep
Want to lose weight in 2015? Be sure to add eight hours of sleep into your diet regimen. A University of Chicago study found that dieters who were well rested lost more fat than those who were sleep deprived. The reason for this is that your muscle mass increases through proper rest and increased muscle mass promotes faster weight loss.
2. Water
Considering that it makes up 70% of our body weight, water is crucial to improving overall health. Drinking water helps maintain flawless skin by flushing out impurities and toxins that tend to filter through your skin's pores. Water is also crucial for dieting as it helps suppress your appetite, maintain muscle tone, increase energy and has zero calories.
3. Sunscreen
Prolonged sun exposure can ravage the skin and is responsible for a large percentage of visible aging such as wrinkles and age spots. A vital element in protecting your skin and managing the aging process is liberal, daily use of sun block or moisturizers with built in SPF against UVA and UVB rays.
4. Highlight Your Assets
Don't fall victim to fashion trends that are not made for your body type. One example of a current trend would be skinny jeans. You may love them, but not every one can (or should) wear them. If you have thicker thighs or a more generous derriere, stick with a wide-leg pant to help elongate and trim your problem areas.
5. Proper Undergarments
Approximately 80% of American women are wearing the wrong size bra. This can cause numerous physical issues such as shoulder/back pain and can even make you look heavier. An ill-fitting undergarment is a terrible thing that can easily be avoided. Get properly measured at your favorite store and invest in the proper-fitting undergarments to easily define your waist and shave pounds off your figure.
6. SEX!
Now that we have your attention, it's no mystery that regular exercise will improve the way you look and feel. What better exercise is there than sex? Studies performed by the Royal Edinburgh Hospital in Scotland have shown that having a healthy sex life (an average of three times per week) has been shown to make you look as much as seven years younger. In addition to boosting self-esteem and confidence, sex increases the production of human growth hormone, which is known to improve muscle tone.
7. Well Balanced Diet
There's the grapefruit diet, cabbage soup diet, carb-free diet, dairy-free diet, and the list goes on and on. But in truth, the best diet is a balanced one incorporating ALL food groups. Here's a quick guide of what you should be eating every day:
Fruits & Vegetables – At least five servings per day of different varieties to make sure you're getting the daily requirement of vitamins and minerals you need. Pick a fruit or veggie from each color of the rainbow to ensure you're getting the right balance of nutrients.
Protein – The recommended daily amount for adult women is 45g, and the recommended daily amount for adult men is about 55.5g per day.
Dairy – Adults require three portions of dairy per day. Opt for low-fat options such as yogurt, cheeses, skim milk, etc.
Carbohydrates – Believe it or not, a third of each meal should be comprised of carbs. Instead of white bread and cookies, opt for oats, root vegetables, nuts, brown rice, legumes and whole-grain bread, pasta or cereal.
Fats – Based on a 2,000-calorie-a-day diet, 400 to 700 calories can come from dietary fat, which translates to 44 – 78 fat grams a day. Opt for healthier fats such as oily fish (i.e.: salmon, tuna and mackerel), avocados, nuts, seeds, virgin olive oil and sunflower oil.
8. Listen to Your Mother
Mom was right — take your vitamins! Below are the top three vitamins to promote youthful looking skin:
Vitamin C: Using a topical vitamin C cream or gel daily (before your sunscreen) can help preserve your skin. Vitamin C even helps create more collagen, making the skin appear fuller.
Vitamin E: Applying a topical vitamin E gel or lotion helps prevent the creation of free radicals (collagen-destroying molecules) caused by sun exposure.
Selenium: Taken as a daily supplement, it maintains skin elasticity and delays the signs of aging.
9. It's the Little Things
Major cosmetic procedures are not always needed to have a youthful impact. For younger looking legs, attack spider veins with several monthly treatments of a dermatological procedure called sclerotherapy, where a solution is injected into the vein reopening it to allow blood flow. Through this process, approximately 80% of vessels can be cleared. Remove sun spots for more youthful hands with over the counter skin bleaching creams or schedule several Fraxel Laser treatments for a more targeted and precise treatment.
10. Fillers
Fillers are excellent tools in the fight against aging. In the case of Juvederm, a natural complex sugar that bolsters skin elasticity, it improves your appearance by lifting and adding volume to the wrinkles and folds in the treated area. Return visits will be needed every six to nine months or even annually depending on the patient.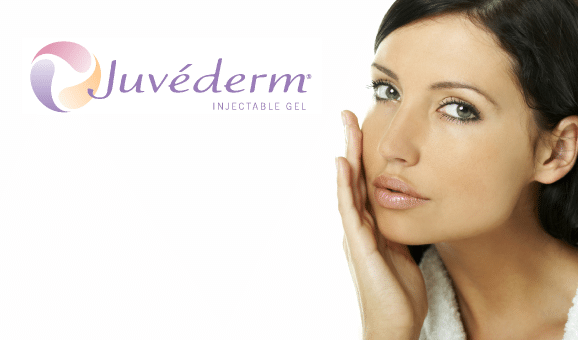 11. Liposuction
"Saddle bags", "muffin top", "bat wings", "thunder thighs"… call them what you will, but these targeted trouble zones where you have five to ten extra pounds of fat that you cannot lose are the best medical cases for a liposuction procedure. A prime candidate for liposuction is one who possesses a comprehensive diet and exercise routine yet is unable to get rid of these problem areas. Of course, you would need to consult with a board-certified plastic surgeon, like NYC's Dr. Robert T. Grant, before entering into any of these procedures.
12. Cosmetic Eyelid Surgery
One cosmetic procedure that can make you look years younger but does not require a long recovery period is cosmetic eyelid surgery. Also known as blepharoplasty, eyelid surgery improves the appearance of the upper eyelids, lower eyelids, or both. It gives a rejuvenated appearance to the surrounding area of your eyes, making you look more rested and alert.
13. 14. & 15. Smile, Laugh & Love
As crazy as it sounds, smiling, laughing and loving your life and others leads to numerous other benefits than just looking happier. The muscles we use to smile and laugh lift the face, making a person appear younger. Also, studies have shown that smiling and laughing releases endorphins (natural painkillers and serotonin) which are responsible for making you feel good. Most importantly, these feelings are contagious – making not only you, but also those around you happier.